CUSTOM PC BUILD SERVICES
Whether you are thinking about your first computer, building the highest powered gaming computer you can, or configuring a fleet of computers to meet your business needs, we can help you reach all of your goals with our custom built PCs.
Order 4 hours before store closing and pick it up the same day.
Custom Built PCs: Madison Heights, MI
Hours: Mon - Sat 10 to 9, Sun 11 to 6
32800 Concord Dr, Madison Heights, MI, 48071
Store Hours, Info & Map
Build Services are available in-store only
Please choose a store location:
If you can dream it, we can build it
Custom Built PCs Starting at: $149.99
SAME DAY CUSTOM PC BUILDS
Looking to build a custom PC but overwhelmed by all the options and complications of building yourself? Whether it's a top tier gaming PC, video or photo editing machine, or a workstation, pick your parts and our expert technicians can build the PC of your dreams for you. Order within 4 hours of closing and it can be ready for pickup the same day!
ADVANCED WATER-COOLED PCS
Get a free consult with a BYO sales associate to discuss your needs. Visit one of our stores to get started.
Our build fees for soft tube or hard tube custom water-cooled PCs include assembly of the following:
Core PC Parts
CPU
Motherboard
RAM
Graphics card
SSD or HDD
Power supply
Case
Water-Cooling Parts
Pump
Reservoir
CPU Water Block
GPU Water Block (opt.)
Radiator(s)
Case fans
Tubing and fittings
GET A CUSTOM PC TAILORED FOR YOUR NEEDS
Business/Industry
Get a custom workstation that's ready to deliver
Custom Gaming PCs
For gaming and streaming, get a battle station that hits your desired FPS
Working and Learning from Home
Stay connected and productive with your team or class
ADVANCED WATER COOLED BUILDS
When it comes to custom build water cooled systems, at Micro Center, the sky is the limit.
IT'S YOUR CHOICE!
ANY FITTINGS, STYLE AND COLOR
ANY RADIATOR AND PUMP
ANY HARD TUBING SIZE
ANY FLUID TYPE, COLOR AND ADDITIVES
WE STOCK THE BEST WATER COOLING BRANDS
THE MICRO CENTER ADVANTAGE
What makes us different?
DEDICATED BUILDERS
Experienced and trained staff.
YOUR CUSTOM PC - THE WAY YOU WANT IT
Cable routing. Radiator mounting. Drive mounting.
TURNKEY SOLUTION - FAST
Order online, pick up later, be online that evening.
TRULY CUSTOM BUILD
We pull parts from the retail floor. Lots of options and availability. Biggest selection of custom PC parts of any custom PC builder.
GUARANTEED SATISFACTION
We backup our builds with a guarantee that can't be beat.
THE LARGEST SELECTION OF COMPUTER PARTS IN STOCK
FEATURED BRANDS:
Our Process for Same Day Custom Builds
ORDERING A CUSTOM PC
Using the Custom PC Builder, select the parts you would like for your new build
Include Pro Assembly and complete the order online
Once done, we will contact you for pickup
Go to Knowledge Bar or Service Counter for pickup.
Our Process for Advanced Water Cooling Builds
ORDERING A CUSTOM PC
One of our associates will help you pick out the right parts
Discuss preferences with your Build Technician
Once done, we will contact you for pickup
Go to Knowledge Bar or Service Counter for pickup.
PROVEN EXPERTISE
Our build-Your-Own-PC department is dedicated to custom builds with a configurator tool that ensures compatibility with all of your components. Your machine will be built by a dedicated Build Technician who has built hundreds of custom gaming machines ranging from basic assembly to custom hard tubing and water cooling.
---
All Technicians are CompTIA A+ & OEM certified.

---
PARTS & SERVICE WARRANTY
90-day labor warranty
PC parts are covered under the manufacturer's warranty.
Extended warranties available.
GET STARTED WITH
YOUR CUSTOM PC TODAY!
CUSTOM PC SERVICES
TRIED TO BUILD A PC AND GOT STUCK?
Don't worry, you're not alone, we can help!
Getting a system to POST is one of the most common problems we encounter. Whether it's a BIOS setting, or a PC component issue, we can figure it out and get your system up and running reliably.

CUSTOMER TESTIMONIALS

"Great experience all around. The build was ready in less than 24 hours! I'm happy with everything."
R.R. 4/11/2020 Micro Center North Jersey, NJ


"Had Jesse build a PC for me with stuff that I picked up from your store. He had it completed the same day and so far it's running like a dream.

Will definitely come back for future upgrades and have referred a few friends as well looking to upgrade."
T.C. 2/18/2020 Micro Center Mayfield Heights, OH


"I went to Micro Center to inquire about building a new computer. I already had a concept for my new PC but Bradley took the time to answer my questions thoroughly and in tandem with a peer whom I was speaking with over the phone to get additional recommendations. The two of them were 95% in agreement with my total solution, and I appreciate that Bradley spent the entirety of the afternoon reviewing my build. His recommendations were solid and having only been to Micro Center in upper Ohio 7 years prior, this experience exceeded that visit by miles. There were no pressure sales, and I also appreciated the collaboration as opposed to stating what to buy.

This was my first AMD system in nearly 10 years, and I had quite a bit of hesitation coming from Intel. That said, the wait time to get my new machine home was minimal, and the technician who assembled the product was timely. I made it home, and I powered it on, installed Windows, and it's phenomenal. I don't have the patience to assemble a PC myself like I did years ago, and being in sales myself the approach and respect Bradley exhibited during my visit was a 10 across the board."
J.W. 2/11/20 Micro Center Dallas, TX


"I would give Adam an 11 if I could. He did an exceptional job making sure my build was done right."
F.R. 12/23/2019 Micro Center Madison Heights, WI


"Ryan, who did the build, was also extremely helpful and the two actually talked at one point on the best way to solve a space issue while getting adequate cooling, and their knowledge was beyond anything I would have expected. Ryan also went out of his way several other times, including researching how to overcome a problem with overclocking the CPU with the motherboard I chose, and he also answered numerous questions.

Also, the cable management job he did while running everything inside the case to accommodate potentially 6 SATA devices was beautiful. I've been in computers since I was 7 years old, so over 40 years, and built many of my own. But this was the cleanest looking install I've ever seen since the days of Apple IIs. Absolutely love the work and experience."
W.F. 1/19/2020 Micro Center Tustin, CA


"Second time shopping at Micro Center. Staff was extremely helpful and knowledgeable. Purchased a motherboard, CPU, SSD, and RAM. PAid to have assembled for my 14-year-old son. The guy assembling the parts showed my son how it is put together and explained everything.

Outstanding customer service and so nice sharing their knowledge with a child getting into building computers, Micro Center will be the only place I will be making electronics purchases specifically because of the way they treat their customers. Keep up the great work!"
P.G. 1/18/2020 Micro Center Westmont, IL


"I want to thank the team at my Micro Center location in Fairfax, VA. I received nothing but the best service and I would highly recommend anybody to stop by there if you have any computer needs. I literally knew nothing about building a PC and they helped me out with everything. I gave them a budget and took care of the rest. I want to especially thank Angel, Noah, and David for their help. I will definitely be back!"
A.P. 1/15/2020 Micro Center Fairfax, VA


"I came to MicroCenter with a list of components to help my son build his first computer. Honestly, I am fairly fluent with computers but have not actually built one myself. Chris approached us as we were looking at parts and politely asked if we needed help. Of course, we accepted. I told Chris our plan and showed him my list of parts and he helped us shop. As my son and I were a little indecisive about the computer case, Chris took my list and basically shopped for me. He came back in a short time and had almost ALL the parts I had on the list. For a couple of parts that were not on the list, Chris helped us pick out comparable parts that would compliment our build. Our intentions were to build the computer ourselves, but as I spoke to Chris, he advised us that Microcenter could build the computer for a fee. I was honestly not aware Microcenter offered that service. We had a pretty expensive build, so ultimately, we chose to have Micro Center's techs build it for us so we did not wreck something. Amazing, we were there on a Sunday afternoon, and by Monday night, I received the call that the tech had completed the build. I picked it up on Tuesday, just two days after we purchased the parts.....WOW! I believe his name was Joe (Manager?) He helped me load it into my vehicle and thanked me for purchasing at your store. He was very pleasant and answered a couple quick questions I had.

I drove 2+ hours to your store with intentions of buying the majority of my parts there, the rest online, then building it ourselves. In the end, the service, knowledge of the staff, and friendliness of the store employees made me realize I just needed to do everything with MicroCenter. What a great experience! The rig runs great and looks really nice. Cable management was very good. P.S. Chris was very knowledgeable, polite, and helpful. He seemed just as excited to see my son get his first computer as we were."
D.H. 1/26/20 Micro Center St. Louis Park, MN


"Francisco did a great job on my build. The hard tubing bends and wire management looks incredible and should be on the cover of PC Magazine!!

Thanks again. Will use on my next build."
C.C. 2/16/2020 Micro Center Brooklyn, NY

Custom Computer Builds FAQ
Can Micro Center Build my Custom PC?
Yes, we build thousands of custom PCs! You get to be the creator of your custom computer and we make sure it is professionally built. With the help of our Build Your Own experts, you will pick which components you want and one of our certified technicians will assemble it for you.
What if I don't know exactly what I want?
That's what we're here for! We have a dedicated Build Your Own department that will help identify your needs (Gaming, which games you're playing developing AI, etc.) and provide recommendations to maximize the performance of your machine.
Can you do water cooling and custom tubing?
Yes! We can help you out with all cooling solutions from closed-loop water cooling to custom soft or hard tubing and lighting.
What if I'm not a gamer?
No problem! Custom builds are designed for all kinds of users. We assemble computers for the entry level computer user that wants to control the components in the system to high powered AI machines. Let us help create the perfect computer for you!
What if I bought my components from somewhere else?
We can assemble any computer that has the necessary parts. However, we do run into compatibility issues when components are bought from several different sources. Prices may change if components weren't purchased from Micro Center.
How long does it take?
It all depends on the level of complexity of the build. Most custom builds will be completed the same business day, but configurations with custom tubing, multiple reservoirs, blocks, etc., add complexity and thus time to assemble. The most complex builds can still be completed in 2-3 days.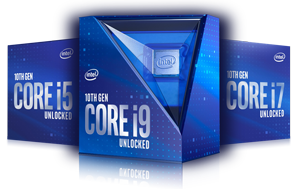 Start picking parts for your own high performance custom PC.
---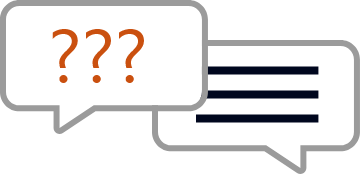 Not sure which parts to pick, or have more questions? Ask away in our community forum and get answers from our technical support staff, or other members of our community.