Computers
DESKTOP COMPUTING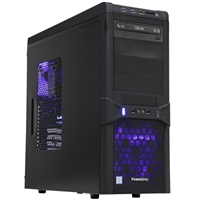 PORTABLE COMPUTING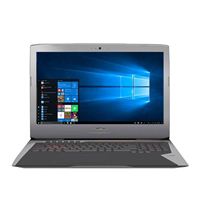 PORTABLE ACCESSORIES
PERIPHERALS
The Most Comprehensive Computer Selection
Since 1979, Micro Center has provided America's most comprehensive selection of computers and electronics. Today, our selection, our knowledge, and our commitment to customer service continue to make us the go-to destination for computers of every kind.
Looking for a high-powered gaming PC? A lightweight work laptop? A versatile 2-in-1 tablet? Relax — whatever you need, it's here.
Desktop Computers for Every Application
Micro Center offers hundreds of desktop pcs for working, gaming, and every other aspect of your digital life. Play the latest releases on a top-notch gaming PC, or build the perfect workflow on a high-powered desktop workstation. We carry a huge selection of Windows PCs from industry leaders like Lenovo, Dell, ASUS, Acer, and more. Mac fans, we've got you, too. We're an authorized Apple retailer, so you'll find a full array of iMacs and more in our expansive lineup.
Laptop Computers and Tablets for Performance On the Go
From laptops to tablets to 2-in-1s, Micro Center has a full selection of high-performance portable computing products. Grab a light, streamlined Chromebook for working anywhere, or invest in a high-powered gaming laptop for taking your favorite games with you. Those seeking maximum mobility will love our collection of iPads, Microsoft Surfaces, and other touchscreen tablets. Finally, don't forget our portable accessories, like laptop backpacks, that will help you protect and get the most from your portable computing technologies.
Complete Your Setup with Peripherals and Accessories
A computer is the center of most people's digital lifestyles, but it's far from the only important part. Full HD Monitors, printers, keyboards, WiFi routers, Bluetooth headphones, external hard drives, HDMI splitters, and so many others — each part has a role to play in maximizing your productivity and enjoyment. Micro Center offers all of the must-have peripherals and accessories to create the right setup for you, and we have plenty of accessory bundles and add-on deals to save you money when you buy a computer.
Deals of the Millennium: Refurbished and Closeouts
We're also known for our amazing deals on refurbished and closeout merchandise. Micro Center offers a wide variety of certified refurbished computers, professionally restored to factory. Or explore our closeout deals for incredible prices on brand new and open box computers
As you can probably tell, we truly love computers — but what we love even more is helping every customer find the perfect computer for their needs. Click any category to browse our extensive range of choices, and check out our extensive Knowledge Base for expert advice on all your computing questions